ASK AND GET THE IMPOSSIBLE, IN JUST TWO COATS !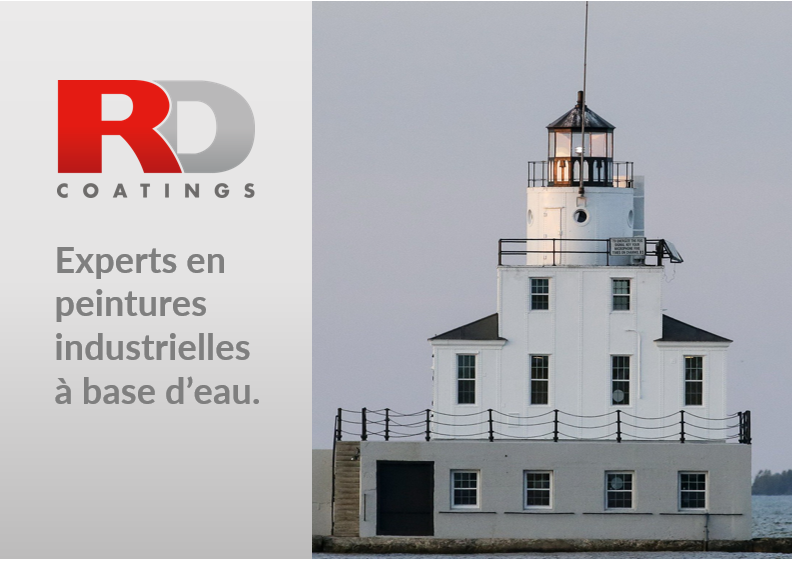 RD-MONOGUARD & RD-HYDROGRAFF HP, THE WINNING COMBINATION!
Exceptional adhesion values
Very high resistance against corrosion
Very good resistance against chemicals
Very high resistance against wear and abrasion
C5 HIGH ACCREDITATION ACCORDING TO ISO 12944
Outstanding results and a virtual fusion of the coating with steel!
SURFACE PREPARATION + APPLICATION WITHIN THE SAME DAY!
Typical example:
High pressure washing 300 bars
Application of one coat of 100 µ / 4 mils dft RD-Monoguard
Application of one coat of 50 µ / 2 mils dft RD-Hydrograff HP
Job done!
For 150 microns / 6 mils total
> 720 hours of condensation chamber (ISO 6270-1)
> 1440 hours of salt spray (ISO 9227)
> 14.5 MPa / 2100 PSI average adhesion (ISO 4624)
> 0.035 g total loss (Taber 1000 cycles ASTM D 4060)
Very limited downtime of the object to be painted
Easy and time winning combination to apply
Quick and easy surface preparation
Almost no odors and nuisances
Non-flammable products
But also...
An eco-friendly system
Water-based
Reduces CO2 and VOC emissions
Ideal for various applications
Metal platforms - Machines & tools - Various equipment - Metal floors - Tippers - Trailers - Structures - Beams - etc.
RD-MONOGUARD
RD-Monoguard is THE new generation anti-corrosion solution. It offers very high resistance against corrosion with exceptional adhesion properties on metals.
Single component, water-based, and fast drying, it greatly improves productivity on a wide variety of projects.
RD-Monoguard adheres directly to most ferrous and non-ferrous surfaces!
RD-HYDROGRAFF HP
Combined with RD-Monoguard as the second and last coat, RD-Hydrograff HP, a two-component waterborne polyurethane will not only increase the anti-corrosion protection, but will tenfold the resistance to scratches, abrasion and wear, to various chemical contaminations, and UVs.
TEINTES & BRILLANCES DISPONIBLES
RD-Monoguard & RD-Hydrograff HP are available in thousands of colors or transparent.
With different degrees of gloss: mat, satin, glossy and high gloss.