How to renovate and waterproof a facade showing active cracks
RD-Elastoflex, a waterproofing and breathable protection membrane for walls and facades.
- high permanent elasticity and crack bridging
- breathable and permeable to water vapor
- excellent resistance over time
RD-Elastoflex

Breathable waterproofing system for concrete, walls and façades; protects against weathering,...
RD-Mur Fleece

Reinforcement mesh used in waterproofing systems for walls and façades.
The exterior facades are subject to bad weather all year round, some more than others depending on their exposure. Bricks, joints, cement, concrete are put to the test and start cracking after a while.
On the other hand, buildings and structures keep moving over time, putting the harder and less flexible materials like brick or concrete under pressure, they also end up cracking.
This is the start of water infiltration problems in the wall which can cause significant damage if not resolved in time. Each winter, with the frost and thaw, the degradation will become more and more important.
The joints will break and the number of cracks will increase, also thei size. In addition, the consequences inside the building must not be minimized: mold, thermal bridging, humidity in the walls and ceilings, ...
On buildings or structures with steel reinforcing bars, when the water ends up reaching these bars, rust starts to appear, and with its expansion, will make the concrete crack. There is a way to stop these degradations and remedy them in the long term. RD Coatings offers eco-friendly and easy-to-apply solutions that will effectively and durably protect your building!
RD-Elastoflex + Fleece
RD-Elastoflex is a quick, simple and economical solution for a lasting renovation of concrete walls and structures as well as brick facades showing cracks that will most probably further develop.
It has a proven track record all over the world, from Brussels to New York via Croatia, Mexico and Denmark where large buildings and structures are currently protected by this system since many years.
RD-Elastoflex is unique in its kind because it combines in one product many properties that will guarantee high performance and a perfect result. Among these we find:
a permanent elasticity of more than 600% that allows it to bridge the micro cracks, including those still to come and to keep the building dry,
breathability and permeability to water vapor that will keep under control and regulate the indoor ambient atmosphere,
very high resistance to bad weather and acid rain, UV rays and dirt, which will keep an aesthetically impeccable facade for years to come,
a wide choice of colors including custom tints.
Apply in combination with the RD-Wall Fleece reinforcement mesh, the RD-Elastoflex + Fleece system will guarantee to keep the wall or facade waterproofed for many years. The special RD-Mur Fleece reinforcement mesh is specially designed to resist to movements and will prevent the waterproofing system from cracking and tearing itself apart.
Recommended quantity
The usual amount to apply to ensure good long term performance is 0.8 Kg per square meter - 78 square feet per gallon for the entire system.
The product is applied directly to the RD-Mur Fleece reinforcement veil which is placed directly on the surface!
When applying the RD-Elastoflex system with an airless device, it is possible to apply the system in just two coats! Meaning 0.4 Kg / m² or 157 p² / gallon per coat.
Very high productivity
RD-Elastoflex complies with the requirements of standard EN 1504-2 as a protective coating for concrete (principles 1.3 / 2.3 / 8.3 according to EN 1504-9: 2006) and has a CE mark.
RD-Elastoflex is part of the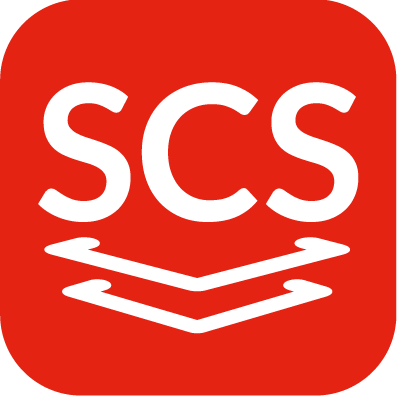 Single Coating System product family developed by RD Coatings and can be used both as a primer and as a topcoat.
The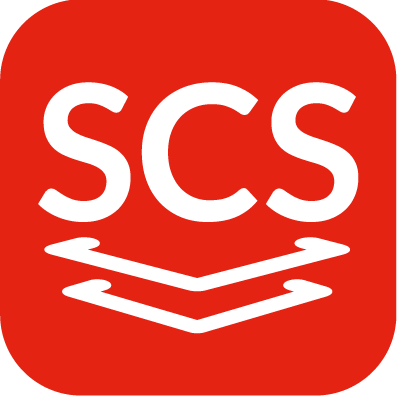 products provide the ability to solve specific problems using just one single product. These are easier, faster and very reliable solutions that do not compromise on quality in any way!
Risks of graffiti
The system can be covered with one or two coats of RD-Hydrograff HP Clear HighGloss.
This protective layer will prevent graffiti from migrating through the coating and will stand up to heavy cleaning. Despite everything, it is very important to clean up graffiti as quickly as possible. The longer it stays on the surface, the harder it will be to remove it.
Our products are water-based, you avoid:
bringing hazardous products to the site and at the same time eliminating the risk of fire or explosion;
nuisance in the vicinity with unbearable odors during and after application;
emissions of harmful substances;
You respect nature, the applicator and your immediate environment.
Benefits and expected performance of the system
The system will have a long life span if applied correctly and according to our recommendations.
The service life of the system is generally more than 20 years!
Many projects can benefit from the RD Coatings warranty. See the "RD Coatings Warranty" page for details.
One of the great advantages of the product is its ease of use. If there are touch-ups to be dmade several years later, the use of RD Coatings solutions makes it possible to carry out occasional repairs very easily and in record time!
It offers many advantages, both for the project manager and for the applicator:
For the project manager/owner :
High performance and durable system
Eco-friendly
Water based, safe, no fire hazards
Virtually odorless, can be used in occupied buildings without disturbing
Wide choice of colors
Limited downtime, possible to apply within 24 hours
For the applicator :
SCS solution
Easy application
Almost no VOC
No isocyanates
Proven track record
No pot-life
One-component and quick-drying
No need for solvents nor thinners.
Weather
Outdoors, avoid starting a job if rain is expected within 3 hours after the application. A minimum of 12 ° C / 54 ° F is recommended for comfortable working conditions and higher productivity.
Avoid working in direct sunlight, especially in very hot areas, early morning or late evening work is best.
For facades, you can work according to the rotation of the sun, favoring the shaded area in summer and in very hot weather, and the sunny area in cooler weather.
Make sure there is no condensation on the surface before and during application, and during the first hours of drying.
Surface preparation
The support must be cleaned, dry and dust free. New masonry must first be brushed with an iron brush to remove the remains of mortar. If there is moss on the support, remove it using a suitable anti-moss product.
Fill cracks with RD-Acryl W. Apply RD-Mur Fleece only onto active and large cracks.
Use RD-Cement Filler to make concrete repairs.
Presence of an existing coating
Already painted substrates will be cleaned using a high pressure cleaner with a power of 275 bar - 4000 psi, equipped with a rotating nozzle. This step will ensure that the existing coating still adheres properly. If there are blisters in places, pierce them and cut them, then remove the non-adherent coating.
Never paint on a coating that adheres poorly!
Porous surface
Should the surface prove to be porous, apply a coat of RD-Unifix with a thick brush or with a low pressure sprayer.
On a smooth surface
Apply a first coat of RD-Elastodeck diluted with 25% water or a coat of RD-Multiprim.
Equipment
RD-Elastoflex is usually applied with a brush on specific areas, and with an airless device on the main areas. If spraying is not possible, you can also apply the coating by brush or roller to the entire structure. Choose the type of brush according to the size of the objects to be painted.
For roller application you can use a 14mm polyamide roller.
Specifications for an airless application
RD-Elastoflex: minimum output of 180 bar or 2600 psi and a nozzle size between 0.015 and 0.023 inches. At the end of the work, clean your equipment with clean water or according to the equipment manufacturer's manual.
The product is ready to use. Stir it mechanically for a few minutes before application. Do not add water except when clearly specified. Check before each application that the surface is free of dust, contamination or condensation.
If preparation or application has been interrupted for more than 3 days without rain or if it is located in a polluted environment, we recommend that the areas to be plastered be washed again or rinsed with a high pressure cleaner.
Application with RD-Mur Fleece
You will only apply the RD-Roof Fleece on the areas with cracks.
It usually takes two workers to apply the mesh simultaneously with the first coat of RD-Elastoflex.
Start with the highest point. Hold the roll of mesh against the wall and unroll it gradually about 50 cm - 20 inches down.
The second worker applies at the same time a layer of RD-Elastoflex on the the mesh, it will fix it in the same time to the wall.
Then, while holding the roll, gradually unroll a few meters downwards (2 to 3 m - 6 to 10 feet) and cut the mesh. The second person simultaneously applies the first layer of RD-Elastoflex over the entire surface of the mesh to fix it entirely on the walls.
If necessary, repeat the operation right next to it, overlapping the mesh on the one already installed by a minimum of 5 cm - 2 inches and cover the entire surface, gradually descending towards the groundfloor.
This operation takes the most time but is absolutely necessary to guarantee the long term performance of the system on facades with active cracks.
Allow the paint to dry for a minimum of 24 hours before applying the second coat. Depending on the weather, it can be shorter or longer.
Apply a second full coat of RD-Elastoflex over the entire surface. The amount to apply has to be homogeneous per m² and should be in line with our recommendations, it will be your guarantee for the long term performance of the RD-Elastoflex + Fleece system.
If the thickness has not been reached, do not hesitate to apply a third coat.
After 4 hours of drying at 20 ° C, the coating is dry and resistant to rain.
Advice
To be sure that you have applied the right amount of paint and that the second coat is correctly applied to the entire surface, we recommend applying two slightly different shades.
VERS. S15-230831